Episode 0: Who am I? Let me introduce myself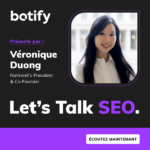 In this introduction, you will discover my background, who am I, and why I chose to work in the SEO industry.
In this Podcast, I'll share Cantonese SEO tips in different episodes from MY SEO PODCAST! Enjoy and let me know if you have any questions regarding Search Engine Marketing on Google and Baidu!
---